Learn how blogging can boost your online presence!
Recently we had our second class for the Temecula Valley Chamber of Commerce Professional Development Series! We discussed how to get your name out there and boost your search engine positioning with blogging. Thank you to everyone who came out to our class! Missed the seminar? Below are the class notes and some additional resources you may find helpful. If you have any questions or need specific help, email us at info@wolfeinteractive.com or give us a call at 951-643-4559.
Get the class presentation
Download the Class Notes
OTHER RESOURCES
WANT TO COME TO OUR NEXT CLASS?
Google Adwords for Beginners!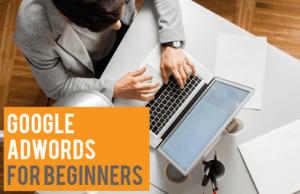 August 12, 2016
9:00 am – 11:00 am
Learn how to set up a pay per click campaign with Google Adwords. We'll teach you how to research keywords, create ads, set up your bidding strategy and monitor your performance. Reservations are complimentary for TVCC Members and $20 per class for Non-TVCC Members. RSVP to Brooke Nunn at (951) 676-5090 or brooke@temecula.org
Hope to see you there!